Omega Constellation Ladies
Vintage Omega Constellation Manhattan quartz for Ladies 796.1203 from 1998
Ref. no. Unknown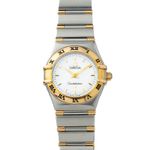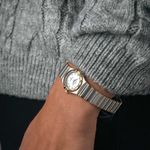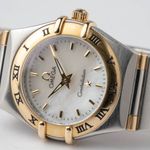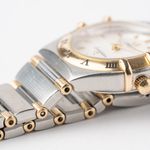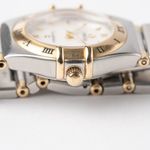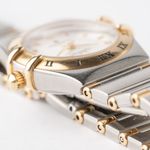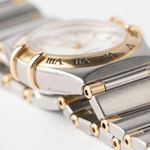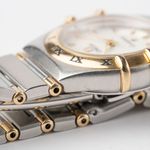 Omega Constellation Ladies
Vintage Omega Constellation Manhattan quartz for Ladies 796.1203 from 1998
Ref. no. Unknown
Available
Ready to ship in 1-3 days
100%

Authentic

watches
Buyer protection with ESCROW-service
Customers rate Wristler

4,8/5

Safe pick-up or delivery, Warranty & Easy returns

Real

people, real service
This seller has fixed prices. Price proposals are not available.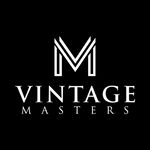 Vintage Masters
Average response time: 2 hours
Description
Introducing the iconic Omega Constellation Manhattan, a testament to timeless elegance and sophistication. This extraordinary timepiece, with its rich history and impeccable craftsmanship, takes you on a captivating journey back to 1998.
The Omega Constellation Manhattan, bearing the reference number 796.1203, is a masterpiece that effortlessly blends classic design with contemporary flair.
Crafted with exquisite attention to detail, this remarkable timepiece features a fusion of stainless steel and gold in its case and bracelet. The combination of these high-quality materials not only ensures durability but also exudes a luxurious allure that is truly captivating.
Step into a realm of absolute precision with the quartz winding mechanism of the Omega Constellation Manhattan. This cutting-edge feature guarantees flawless accuracy, allowing you to rely on your watch to keep perfect time, day after day. The exceptional caliber, known for its remarkable reliability, adds to the allure and trustworthiness of this extraordinary timepiece.
With a diameter of 23mm, the Omega Constellation Manhattan perfectly balances elegance with a practical size that complements both slender and more robust wrists. Its sleek design seamlessly transitions from a daytime accessory to a dazzling accessory for evening events, making you the epitome of grace and sophistication in any setting.
Despite its vintage appeal, this Omega Constellation Manhattan from 1998 is in excellent condition, a testament to its remarkable durability and meticulous care bestowed upon it throughout the years. Its timeless charm and exceptional condition are a treasure waiting to adorn your wrist.
Choose the Omega Constellation Manhattan and adorn your wrist with a symbol of timeless sophistication. Embrace the remarkable craftsmanship, reliability, and elegance that has made Omega an iconic name in the world of horology. Uncover the story of this exceptional watch – a tale of precision and luxury, waiting to be continued by you.
What we love:
Beautiful design
Excellent condition watch
Fully serviced
What you should know:
Watch comes without its original box and papers, but with our own high quality watch box and warranty card
Information
Availability
Ready to ship in 1-3 days
Caliber
Case
Bezel material
Yellow Gold
Bracelet
Bracelet material
Gold/Steel
Bracelet color
Gold/Steel
Payment methods
At Wristler you can pay safe and easy with:
Wire transfer
iDeal
Bancontact
Sofort
Giropay
EPS
Przelewy24
Omega Constellation Ladies
Vintage Omega Constellation Manhattan quartz for Ladies 796.1203 from 1998
Ref. no. Unknown
Available
Ready to ship in 1-3 days
100%

Authentic

watches
Buyer protection with ESCROW-service
Customers rate Wristler

4,9/5

Safe pick-up or delivery, warranty & easy returns

Real

people, real service
This seller has fixed prices. Price proposals are not available.
Buy this watch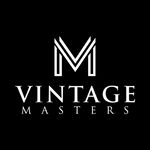 Vintage Masters
Average response time: 2 hours
100% Authentic Watches
All watches on Wristler are from registered and verified sellers only. Every seller is KYC (Know-Your-Customer) checked through our personal agents. All our sellers provide you with 100% authentic watches, warranty and the best experience ever.
Our ESCROW-service protects you
Your money is safe on our Escrow-account, while you're waiting for your watch to be in. When you're 100% satisfied, our Certified Seller will receive their money.
Warranty & Easy returns
There is at least 6 months warranty on every watch bought on Wristler. You can also easily return the watch within 14 days throughout Europe when you're still in doubt or when it doesn't suit you the way you thought.
Safe delivery or pick-up party
When you've found the perfect watch, we will send the watch fully insured, deliver it personally or you can pick it up at the Certified Seller or at our Wristler Hub. Easy as that.
Real people, real service
You will only chat with real people since we believe nothing beats human service. Just call, email, WhatsApp or chat with us. Or directly ask questions to our sellers through the the safe chat on Wristler.
The process at Wristler goes exactly how you would like it to. Safe and secure. Contact and service is very good. Watch buying is a party which are correctly organised by Wristler. Definitely recommended.
I am very pleased with the way the people at Wristler work. Fast and clear communication (also after the sale). A reliable club that deliver what they promise. And not unimportant; I bought a beautiful watch.
I recently bought my Rolex Datejust through Wristler. The whole proces was supereasy, Whristler answered a couple of question that I had fast. Payment went securely through them. The watch is magnificent!! Couldn't be happier with the watch, but also the the whole buying process.
Special selection, Just for you.
Time is Precious
Let's find
that watch you like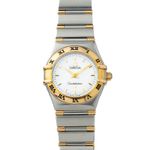 Ref. no. Unknown
Omega Constellation Ladies
Vintage Omega Constellation Manhattan quartz for Ladies 796.1203 from 1998
Share this watch
Copy the link below or click one of the platforms below.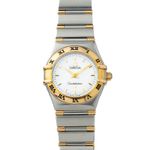 Ref. no. Unknown
Omega Constellation Ladies
Vintage Omega Constellation Manhattan quartz for Ladies 796.1203 from 1998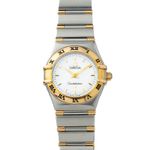 Ref. no. Unknown
Omega Constellation Ladies
Vintage Omega Constellation Manhattan quartz for Ladies 796.1203 from 1998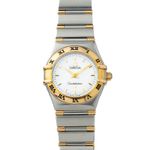 Ref. no. Unknown
Omega Constellation Ladies
Vintage Omega Constellation Manhattan quartz for Ladies 796.1203 from 1998