Service for your Luxury watch
If you're looking to get your watch serviced the best way possible, with all original parts and without having to wait a couple of months, we've got you covered. We're offering you Superior Watch Service! What can we offer you when servicing your watch through our service?
100% Insured when being shipped and serviced
Priority: Wristler customers will get their watch back within 2 weeks after service/polish/valuation (when delivery time of parts allow this)
12 months warranty on the service of your watch
Your watch is getting serviced by a professional watchmakers for the best price
In collaboration with the best watchmakers in the Benelux, we do now offer Superior Watch Service through Wristler. To make life easier, just fill in the form to make an inquiry for your watch to be serviced!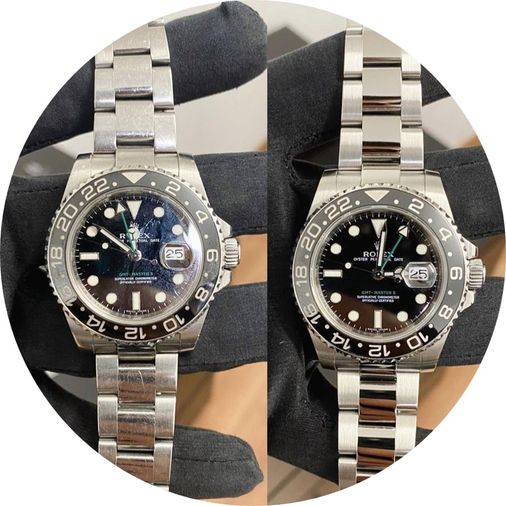 The promise
Since we are working with the best watchmakers in the business, our watchmakers offers you 12 months warranty on all watches serviced through Wristler. That's some serious Superior Watch Service. You can drop off your watch at our Service Points in The Netherlands or send your watch over to our service point. From that moment on, we will take care of the rest.

The shipping and servicing is all 100% insured. Before your watch will get the tender, love and care (TLC) it might need, you will get a quotation from our watchmakers. When you accept the quotations your watch will get fixed and most likely reappear on your wrist within 14 days.
Service
When it comes to luxury watches, these movements are very precise and full of oils, jewels and other fragile moving parts. After a couple of years, your watch will need some TLC. Just like your car: when it has been sitting for a while or you drive a lot, you need to service your car too, right? The same goes for your luxury watch. We recommend you get your luxury watch serviced on a regular basis. Depending on the age of your watch, it should see a watchmakers for service at least every 5-7 years. This is to make sure you can enjoy your beloved companion for decades.
Polish
When wearing your watch, day in day out, it's likely that your watch will show some signs of wear. All these signs of wear and tear can be repaired to make your watch look as new again! With professional polishing, we will make sure your watch will get back to you looking brand-new again.
Other needs
Any other services your watch could need? Maybe you would like to know the condition and worth of your watch? We can arrange that for you as well. Just make sure when filling in the form, you give us a detailed description of your needs and our professional watchmakers will get in touch with you.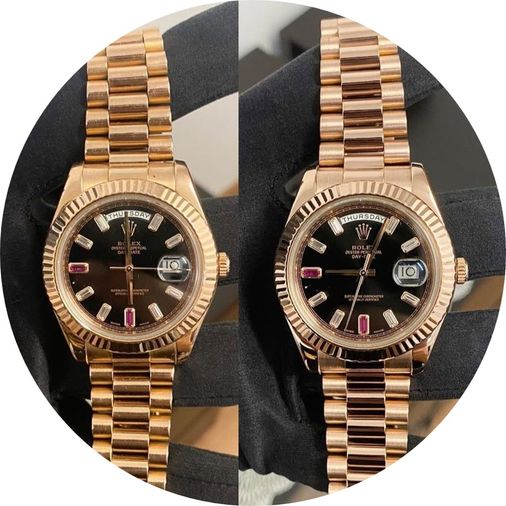 What do I have to do when I want to get my watch serviced or polished?
Just start by filling in the form below, with the reference number, year of production and if you can, some photos of the actual watch and some photos of damages or scratches on the watch.
We will get you through to our independent watchmakers and these guys will let you know when you can drop off your watch at our Service Point.
Your watch will receive the necessary treatment(s), so you'll be happier with your scratch-free or fully serviced watch than ever! Of course, everything at the best price, because we have that covered for you. Superior, at your service.
Questions about superior watch service
It's pretty easy: you only have to fill in the contact form and upload a maximum of 5 pictures and our partner will contact you within 48 hours to make an appointment. Once you've agreed on the price and service, you can either send over your watch or deliver it yourself at our Service Points. Superior Watch Service for your watch.

You can drop off your watch at our Service Points in The Netherlands or ship your watch fully insured. More details will be provided after the agreement on the inquiry.

Just hook us up with the provided needs, and we will get back to you. We can offer almost anything, just hit us up!
With polishing the scratches your watch might have will disappear depending on the depth of each scratch. 'Holes' will be filled and excesive material will be polished to perfection. After polishing, your case will get a brush to appear the same as intended when your beautiful watch left the factory.

Your watch will be ready to wear within two weeks after the drop off.

It really depends on the difficulty and model of the watch. Some watches need laser technics for the best results. Of course, you will get a calculated price upfront from our watchmakers after we have processed your application.
A full watch service is a comprehensive maintenance and repair process for wristwatches and timepieces. It includes cleaning, inspection, lubrication, timing adjustment, part replacement, polishing, water resistance testing, and quality control. This service helps ensure the watch's accuracy, longevity, and appearance, and it is recommended every 3-5 years for most watches. It should be performed by skilled watchmakers or authorized service centers to maintain the watch's value and functionality.

A regular service will take up to 14 days starting from drop-off or shipping date. In some cases specific parts have to be ordered and shipped, which might prolonge the time your watch is away for service. This will ofcourse be communicated with you directly.

The cost of shipping varies. Everything will be shipped with DHL express, which is the fastest and most secure method of shipping. It includes Track & Trace and full insurance. Safety measures and costs will be communicated by our watchmakers in short notice.
Time is Precious
Let's find
that watch you like