This is what we stand for
Safety, Transparency & Trustworthiness
As a little boy I was always fascinated by watches. Time almost seemed to stand still as I studied my grandpa's watch. The rays of the sun reflecting through the window on the gold bracelet and shiny champagne dial. One of the hands moving every second. The other hands move too slowly for the eye to be noticed. And yet they all move, every single day. Such a piece of engineering and design. It tells time, but watches are a timeless piece of equipment, or a fine piece of art.
Seconds, minutes, hours, days and years went by. Older, wiser and still intrigued by watches I decided it was time to get my hands on a beautiful luxury watch myself. I worked hard, saved up some money and started the search for a beautiful tribute to my grandpa. I knew what I wanted, so it should be an easy journey, right?
I knew what I wanted, so it should be an easy journey, right?
The Search Began...
The search began… and that's where it got a bit harder than I thought it would be. There are multiple locations to start. An authorized dealer, grey-market seller or somewhere online. After reading about the AD's, I realized that it's a well-known issue in the market and it's almost impossible to get your hands on a brand-new watch.
So, hopped over to the grey-market sellers. Which seller to pick? Are they legit and trustworthy? How do I know I'm not getting scammed or robbed on the way home? It didn't feel that comfy.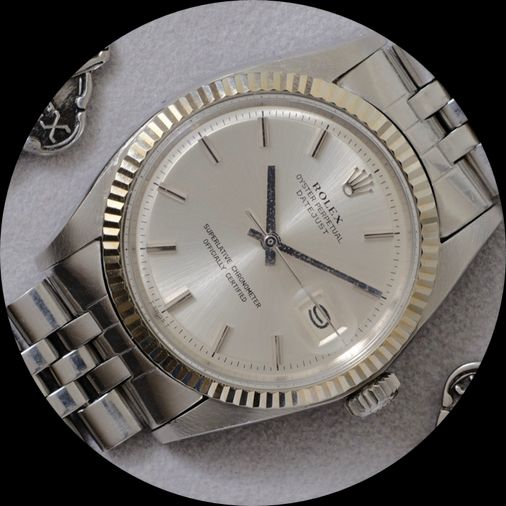 Although I've loved watches from the beginning, I was fairly new to the online market for luxury watches. But is there someone who can help me get the right watch for the right price? There wasn't. After looking for the right watch and the right seller, I've had some contact through Instagram with a seller. The watch I was looking for, was the well-known Rolex Datejust 1601. And one of the sellers was really helpful in my search. After seeing some photos and videos of the actual watch, he invited me over to his house where he lives with his family. And that family feeling was the right one.
The white gold fluted bezel, the champagne dial, jubilee-bracelet: it brought back a lot of memories. While the guy behind the Instagram page was a complete stranger a few weeks ago, we've had contact on a daily basis. And now, it didn't feel strange. It even felt secure, familiar and transparent. It might not be a surprise that I actually bought the watch. And enjoying it every day since I've bought it.
Trust & Comfort
What made it feel so comfortable?
The guy I bought the watch from really took time for me. Listening to my story, the heritage and the reasons why I was searching for this particular watch. He also invited me over to his house. A family feeling, trustworthy and transparent. I felt that it was the right seller to buy my watch from. It really was a pleasure to buy my dream watch. But can't we make it a pleasure for everyone to find their (next) watch?
Timo bought his first luxury watch from Leon which was an eye-opener for both. Sleepless nights and countless brainstorming sessions started. We've started dreaming big. Until one day. The moment we've decided to make our dream come true. There it was: Wristler.
Build the dream
With safety, transparency and trustworthiness for the luxury watch market we decided to build our dream. Superior service for all enthusiasts looking for their (next) luxury watch. And only the best watches available online through the best sellers in the business. Easily chat with us or our certified sellers. To make sure you get your hands on the best watch available. Without having to doubt whether the watch is in a good shape. Or walking around a city center with your newly purchased watch. We also value our world and the importance of giving back. From day one, we've partnered up with JustDiggIt to donate a bund on every sale on our platform. To cool down the planet, reducing CO2 and building a better future for the next generations.
The people behind Wristler
Get to know the team
Commercial one
Leon
Leon is one of the co-founders and just as commercial as the advertising from Rolex at the Formula 1 track. Proud of what we've accomplished with Wristler, but even more proud being a dad. Loves to build a business and enjoys watches, sneakers and cars. Want to say hi? Hit him up through leon@wristler.eu.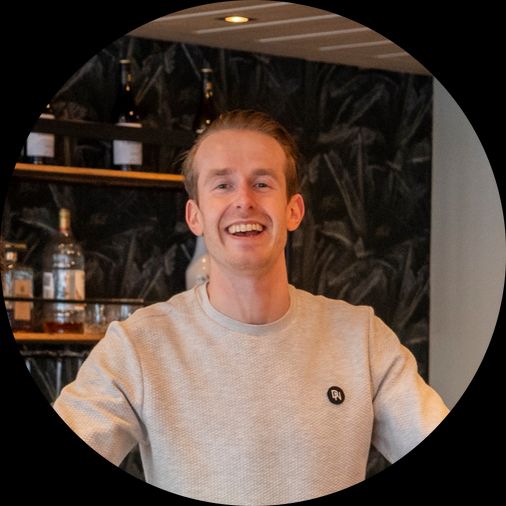 Technical one
Sem
Sem is the sporty one. Always on the move, just like the time. And IT: that makes his heartbeat reach 180 bpm. Open to receive and give, loves learning but also loves helping others. Our technical guy with the focus on efficiency. Reach out to Sem through sem@wristler.eu.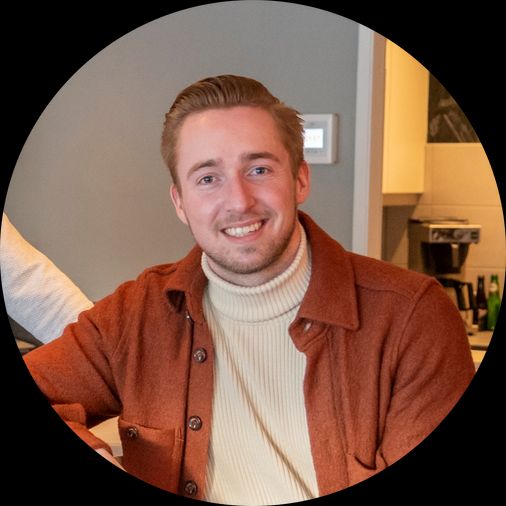 Strategic one
Timo
Timo is the other co-founder and loves to build. Not only businesses, but also around the house or modifying cars. A true enthusiast when it comes to vintage pieces like furniture, cars and watches. Say hi through timo@wristler.eu.
Time is Precious
Let's find
that watch you like