Patek Philippe Calatrava
White Dial – good condition – with Papers – 12/2006
Ref. no. 5196J-001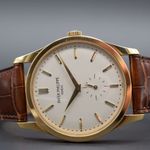 Patek Philippe Calatrava
White Dial – good condition – with Papers – 12/2006
Ref. no. 5196J-001
Available
Ready to ship in 1-3 days
100%

Authentic

watches
Buyer protection with ESCROW-service
Customers rate Wristler

4,8/5

Safe pick-up or delivery, Warranty & Easy returns

Real

people, real service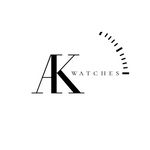 A&K Watches Gmbh & Co. KG
Certified seller since September 2023
Description
Sehr geehrte Kunden,
wir freuen uns Ihnen folgende Uhr anbieten zu dürfenPatek Philippe Calatrava
Referenz: 5196J-001
Zifferblatt: Weiß
Auslieferungsjahr: 2006
Sehr beliebtes ModellZustand: Gebraucht, keinerlei/kaum sichtbare Gebrauchsspuren
Zubehör: Garantiepapiere, Booklets.
Gerne können Sie uns Ihre Uhren anbieten für eine mögliche Inzahlungnahme oder ein Angebot unserseits.

Nach dem Kauf Ihrer Uhr wird eine Rechnung auf Ihren Namen ausgestellt. Nach $25a UStG differenzbesteuert, die Mehrwertsteuer ist nicht ausweisbar.

Alle inserierten Uhren wurden selbstverständlich auf
Originalität geprüft.

Unsere Uhren werden in einem Schließfach aufbewahrt.
Es benötigt eine Terminabsprache zur Besichtigung.

Der Versand Ihrer Uhr erfolgt versichert und beläuft sich auf folgende Lieferzeit:

* Innerhalb Deutschlands: 1 bis 2 Werktage
* Außerhalb Deutschlands: 1 bis 2 Werktage

Änderungen, Irrtümer,Tippfehler und Zwischenverkauf vorbehalten.

Melden Sie sich gerne bei Fragen zum Inserat.
Information
Availability
Ready to ship in 1-3 days
Caliber
Case
Case material
Yellow Gold
Bezel material
Yellow Gold
Bracelet
Bracelet material
Leather
Clasp materials
Yellow Gold
Payment methods
At Wristler you can pay safe and easy with:
Wire transfer
iDeal
Bancontact
Sofort
Giropay
EPS
Przelewy24
Patek Philippe Calatrava
White Dial – good condition – with Papers – 12/2006
Ref. no. 5196J-001
Available
Ready to ship in 1-3 days
100%

Authentic

watches
Buyer protection with ESCROW-service
Customers rate Wristler

4,9/5

Safe pick-up or delivery, warranty & easy returns

Real

people, real service
Buy this watch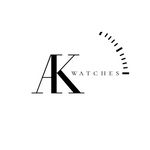 A&K Watches Gmbh & Co. KG
Certified seller since September 2023
100% Authentic Watches
All watches on Wristler are from registered and verified sellers only. Every seller is KYC (Know-Your-Customer) checked through our personal agents. All our sellers provide you with 100% authentic watches, warranty and the best experience ever.
Our ESCROW-service protects you
Your money is safe on our Escrow-account, while you're waiting for your watch to be in. When you're 100% satisfied, our Certified Seller will receive their money.
Warranty & Easy returns
There is at least 6 months warranty on every watch bought on Wristler. You can also easily return the watch within 14 days throughout Europe when you're still in doubt or when it doesn't suit you the way you thought.
Safe delivery or pick-up party
When you've found the perfect watch, we will send the watch fully insured, deliver it personally or you can pick it up at the Certified Seller or at our Wristler Hub. Easy as that.
Real people, real service
You will only chat with real people since we believe nothing beats human service. Just call, email, WhatsApp or chat with us. Or directly ask questions to our sellers through the the safe chat on Wristler.
The process at Wristler goes exactly how you would like it to. Safe and secure. Contact and service is very good. Watch buying is a party which are correctly organised by Wristler. Definitely recommended.
I am very pleased with the way the people at Wristler work. Fast and clear communication (also after the sale). A reliable club that deliver what they promise. And not unimportant; I bought a beautiful watch.
I recently bought my Rolex Datejust through Wristler. The whole proces was supereasy, Whristler answered a couple of question that I had fast. Payment went securely through them. The watch is magnificent!! Couldn't be happier with the watch, but also the the whole buying process.
Special selection, Just for you.
Time is Precious
Let's find
that watch you like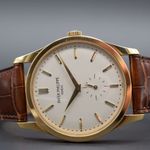 Ref. no. 5196J-001
Patek Philippe Calatrava
White Dial – good condition – with Papers – 12/2006
Share this watch
Copy the link below or click one of the platforms below.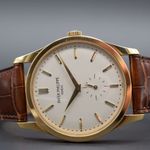 Ref. no. 5196J-001
Patek Philippe Calatrava
White Dial – good condition – with Papers – 12/2006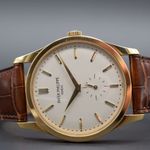 Ref. no. 5196J-001
Patek Philippe Calatrava
White Dial – good condition – with Papers – 12/2006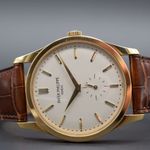 Ref. no. 5196J-001
Patek Philippe Calatrava
White Dial – good condition – with Papers – 12/2006