Breitling Vintage
Breitling ref 817 Italian Army Issued
Ref. no. 817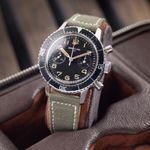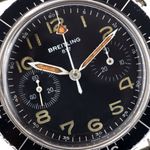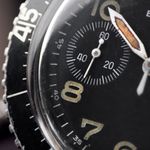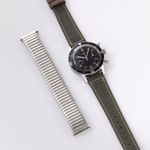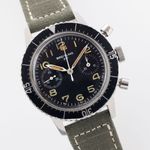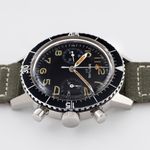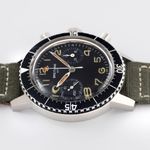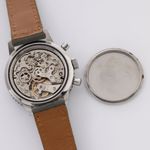 Breitling Vintage
Breitling ref 817 Italian Army Issued
Ref. no. 817
Available
Ready to ship in 1-3 days
100%

Authentic

watches
Buyer protection with ESCROW-service
Customers rate Wristler

4,8/5

Safe pick-up or delivery, Warranty & Easy returns

Real

people, real service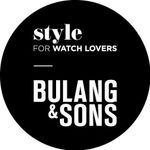 Bulang and Sons
Average response time: 30 minutes
Description
Issued watches have always been an important element of Bulang and Sons and today we have a super rare and interesting Breitling that was issued to the Italian Army. The Breitling 817 was introduced in 1975 as a tool watch for Italian Army Helicopter pilots, and in some rare cases to platoon commanders of the Battaglione Paracadutisti Carabinieri Tuscania.These soldiers trained as paratroopers at the "Folgore" Paratroopers Brigade School in Livorno, Tuscany where the steep mountains of Sardegna and Calabria were their usual fields of operations when hunting kidnappers, gangsters and members of the infamous Camorra. The 39mm steel case remains in great condition with a sharp profile.The black dial with painted Arabic hours is in beautiful condition as are the original hands and 60 min bezel insert. We understand that a number of these watches were decommissioned by the Italian military and then sold at an auction some years ago.This one comes on the shown Bulang and Sons strap plus the original flexible metal strap that was delivered originally on the watch. The Valjoux 236 movement has been fully serviced by our watchmaker. We would love to discuss this watch with you in more detail. Get in touch and let's chat!
Information
Caliber
Case
Water resistance
Not water resistant
Bracelet
Payment methods
At Wristler you can pay safe and easy with:
Wire transfer
iDeal
Bancontact
Sofort
Giropay
EPS
Przelewy24
Breitling Vintage
Breitling ref 817 Italian Army Issued
Ref. no. 817
Available
Ready to ship in 1-3 days
100%

Authentic

watches
Buyer protection with ESCROW-service
Customers rate Wristler

4,9/5

Safe pick-up or delivery, warranty & easy returns

Real

people, real service
Buy this watch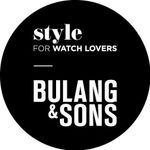 Bulang and Sons
Average response time: 30 minutes
100% Authentic Watches
All watches on Wristler are from registered and verified sellers only. Every seller is KYC (Know-Your-Customer) checked through our personal agents. All our sellers provide you with 100% authentic watches, warranty and the best experience ever.
Our ESCROW-service protects you
Your money is safe on our Escrow-account, while you're waiting for your watch to be in. When you're 100% satisfied, our Certified Seller will receive their money.
Warranty & Easy returns
There is at least 6 months warranty on every watch bought on Wristler. You can also easily return the watch within 14 days throughout Europe when you're still in doubt or when it doesn't suit you the way you thought.
Safe delivery or pick-up party
When you've found the perfect watch, we will send the watch fully insured, deliver it personally or you can pick it up at the Certified Seller or at our Wristler Hub. Easy as that.
Real people, real service
You will only chat with real people since we believe nothing beats human service. Just call, email, WhatsApp or chat with us. Or directly ask questions to our sellers through the the safe chat on Wristler.
The process at Wristler goes exactly how you would like it to. Safe and secure. Contact and service is very good. Watch buying is a party which are correctly organised by Wristler. Definitely recommended.
I am very pleased with the way the people at Wristler work. Fast and clear communication (also after the sale). A reliable club that deliver what they promise. And not unimportant; I bought a beautiful watch.
I recently bought my Rolex Datejust through Wristler. The whole proces was supereasy, Whristler answered a couple of question that I had fast. Payment went securely through them. The watch is magnificent!! Couldn't be happier with the watch, but also the the whole buying process.
Special selection, Just for you.
Time is Precious
Let's find
that watch you like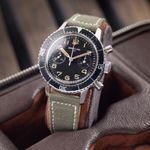 Ref. no. 817
Breitling Vintage
Breitling ref 817 Italian Army Issued
Share this watch
Copy the link below or click one of the platforms below.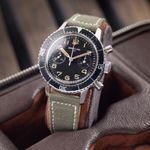 Ref. no. 817
Breitling Vintage
Breitling ref 817 Italian Army Issued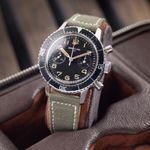 Ref. no. 817
Breitling Vintage
Breitling ref 817 Italian Army Issued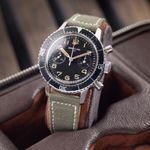 Ref. no. 817
Breitling Vintage
Breitling ref 817 Italian Army Issued